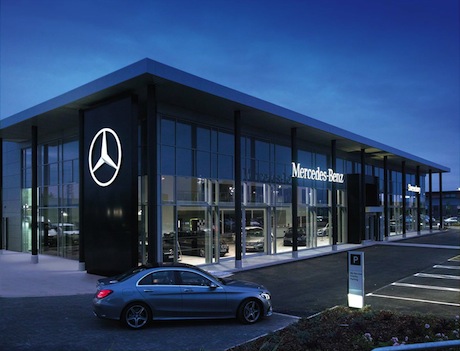 Mercedes-Benz sales once again displayed a double-digit growth for the month of May. The E-Class range of the brand showed a very high demand from customers.
According to the press release of Daimler, Mercedes sold 193,741 premium vehicles worldwide in May. The figures translate to a 13.5% growth compared to the same month of last year.
From January to May 2017, a total of 934,965 luxury vehicles were delivered to customers. The data displays a positive change of 14.3% compared to the record of last year's first half.
Among the driving factors of the strong performance of the brand last month are the E-Class Saloon and Estate models. The sales of the models reached 30,866 in May. The numbers mean 75.4% rise from the sale of the range during the same month of 2016.
Demand in China for premium vehicles continue to strengthen as Daimler announced it has sold 50,015 luxury units there in May. Comparing it to the same period of last year yields a 32.2% increase in sales. From January to May of this year, Mercedes sold 242,589 units already in the region, which is a 35.8% boost from the same months in 2016. China is still the country with the highest Mercedes-Benz sales.
On the other hand, the smart division of Daimler saw a drop of 4.8% in May sales to 12,201 units. Then from January to May of this year, smart sales went down by 5.1% to 57,309 units.
Overall, 205,942 cars carrying the Mercedes and smart logos were sold worldwide last month, which saw an increase of 12.3% compared to the May 2016 record. From January to May 2017, the two brands already delivered 992,274 vehicles, which is 12.9% up from the first half of last year.
The post Mercedes-Benz Sales Rise by a Double-Digit Rate for May appeared first on BenzInsider.com - A Mercedes-Benz Fan Blog.
【Top 10 Malaysia & Singapore Most Beautiful Girls】Have you follow?