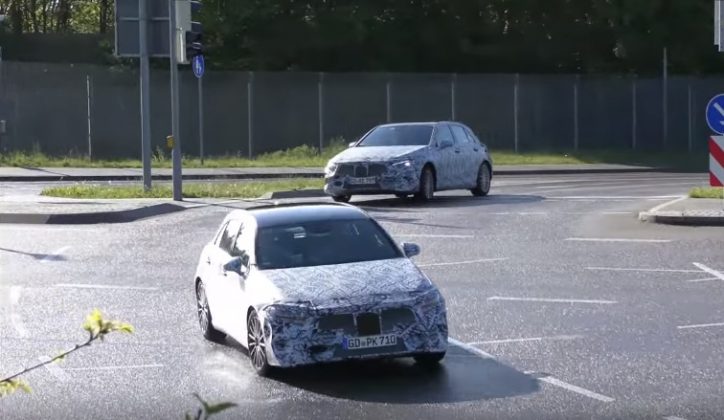 A new Mercedes-Benz A-Class is coming. Recently a spy video of the car was uploaded, which give us a preview of what we can expect from the upcoming hatchback.
Video
Check out the video of the car below as it undergoes testing:
Design
Due to the heavy camouflage of the prototype A-Class, it is still hard to make out its exterior design. Some predict that it might already feature the styling elements shown by the Concept A sedan.
Basing from the information released by Mercedes about its Aesthetics A design language, which is set to debut in its small cars and compact SUVs, the A-Class will likely have less creases in its body to pave way to smoother surfaces. The styling offers sweeping angles that play with the light and shadow present around the car. Look forward to a new grille design in the hatchback too.
Tech
Citing the sale's chief of the brand, Britta Seeger, a report said that the new A-Class will adopt the semi-autonomous technology found in the latest S-Class. Among them are lane keep assist and adaptive cruise systems. The infotainment system found in the more expensive models like the S-Class and E-Class will possibly be carried over to the upcoming A-Class as well.
In addition to the standard and the high-performance AMG model, next A-Class is also rumored to get plug-in hybrid and pure electric variants. Then AMG A45 model is rumored to get a significant boost. The car will get as much as 400 hp.
The post Watch the Spy Video of the Next-Gen Mercedes-Benz A-Class appeared first on BenzInsider.com - A Mercedes-Benz Fan Blog.
【Top 10 Malaysia & Singapore Most Beautiful Girls】Have you follow?