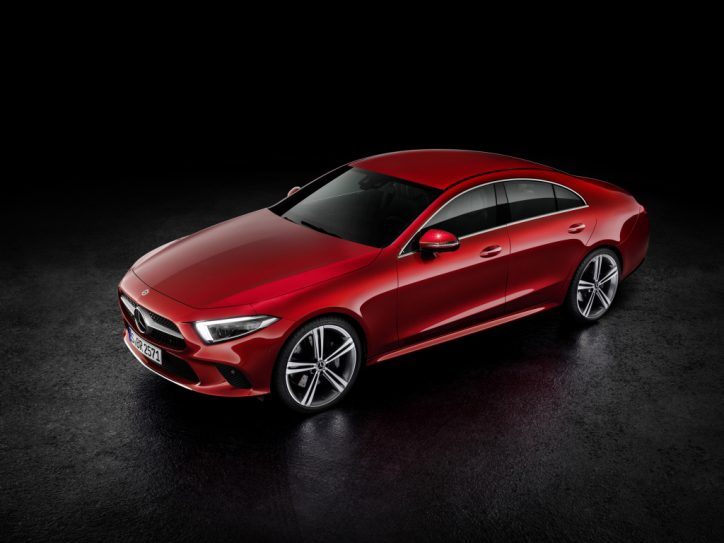 The third generation Mercedes-Benz CLS was just unveiled. The car features a lot of design changes compared to its predecessor and it comes with several engine trims.
Here are four facts about the new Mercedes-Benz CLS:
1. Exterior
The new Mercedes-Benz CLS retains its signature four-door coupe design with its elegant and sexy styling highlighted by its sloping roofline and body arches. Compared to the second generation CLS, the new model features a smoother exterior, thanks to its lesser use of body lines and reduced sharp edges. Other noticeable upgrades include a new grille shape inspired by the Mercedes-AMG GT, flat bonnet, new lighting system and better aero.
2. Interior
The interior of the new CLS gets many elements from the E-Class. Its surfaces are adorned with high-end leather accentuated by opulent stitching plus wood trims. It also showcases ambient lighting system, illuminated jet turbine-like air vents and digital cluster. The dash can be upgraded to accommodate two 12.3-inch displays
3. Engine
The new CLS is currently available in six-cylinder engine with three trims to choose from. The CLS 350 d 4MATIC is capable of delivering 286 hp, the CLS 400 d 4MATIC is at 340 hp, and the CLS 450 4MATIC has an output of 367 hp. More engine options will follow early next year.
4. Special Edition Model
An Edition 1 model will come out of the market one year after the launch of the Mercedes-Benz CLS. The special model will house a more luxurious interior decorated by black pearl nappa leather, ash wood trim, copper stitching and Edition 1 badges. It will be offered in all the engine variants of the CLS lineup.
The post 4 Things to Know About the New Mercedes-Benz CLS appeared first on BenzInsider.com - A Mercedes-Benz Fan Blog.
【Top 10 Malaysia & Singapore Most Beautiful Girls】Have you follow?