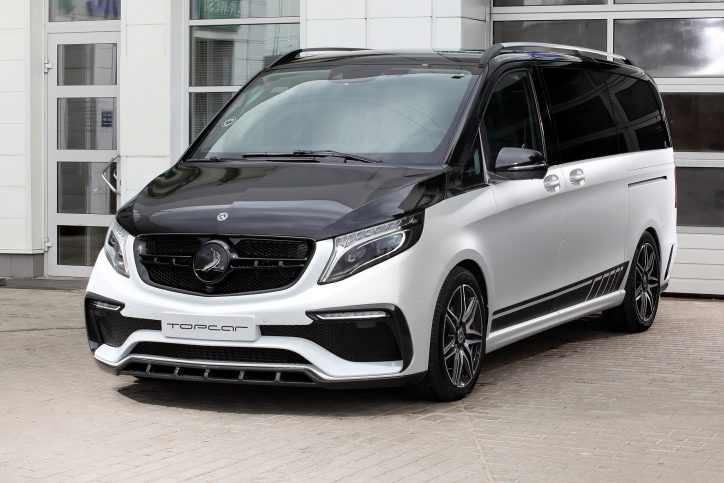 There are many ways to customize the Mercedes-Benz V-Class van. It can be configured to accommodate more passengers or more cargo. It can also be transformed into a camper or a mobile office. However, the exterior body kit for the vehicle is very limited.
Many known custom shops for autos would shy away from changing too much of the Mercedes-Benz V-Class exterior. That's not the case with TopCar though.
Continuing with the success of its Mercedes-Benz V-Class Inferno package, TopCar introduced another way to make the van stand out more. Unlike the earlier version of the body kit, the new one offers a two-tone look with its black and white finish.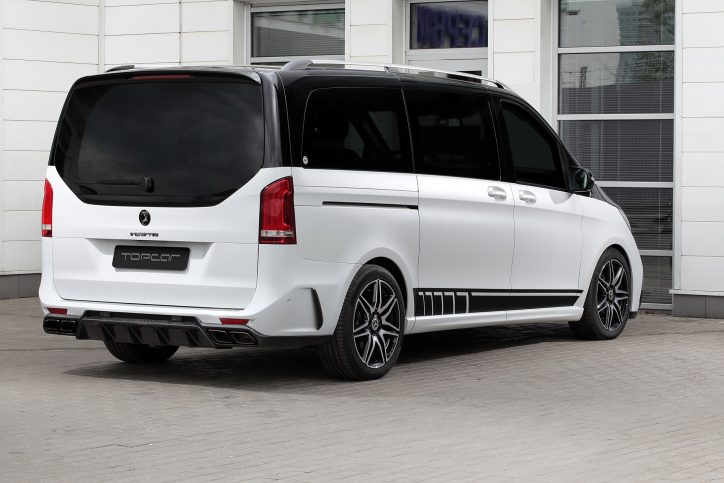 The new variant of the Inferno kit for the V-Class includes a custom front bumper, radiator grille, aero lining on each side, lower lip spoiler, and LED headlamps in front. Then, new side aprons, extended fenders, badges, decals and wheels adorn the sides. Going around the back reveals a new diffuser, custom wiper, air ducts, roof spoiler and carbon fiber exhaust tips.
TopCar has two versions of the new V-Class body kit for customers. The standard variant without the carbon fiber elements is priced at €12,090 or $14,000. The other with the carbon fiber components is valued at €16,750 or $19,500.
Overall, the TopCar Inferno package makes the V-Class look more sporty and aggressive, and we just love what they did with it.
Photos of the Mercedes-Benz V-Class Inferno
Check out the photos of the Mercedes-Benz V-Class fitted with the Inferno kit from TopCar in the gallery below:
The post TopCar Revamps the Exterior Styling of the Mercedes-Benz V-Class appeared first on BenzInsider.com - A Mercedes-Benz Fan Blog.
【Top 10 Malaysia & Singapore Most Beautiful Girls】Have you follow?