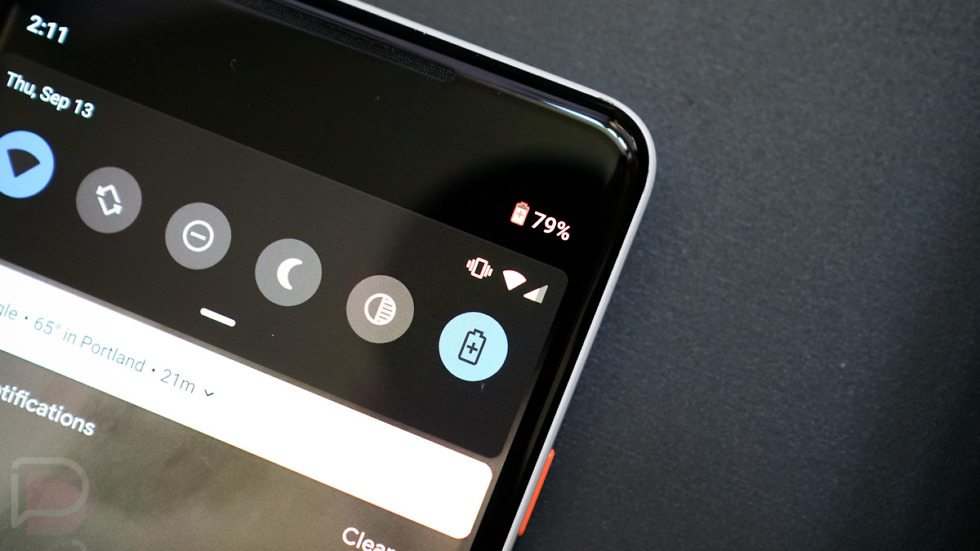 Battery saver, leave my Pixel 2 alone
A couple of hours ago, after not having touched my Pixel 2 XL for a while, calmly unlocked it only to notice that the battery looked weird. The battery looked weird because it had a red outline with a "+" in the middle, signaling that battery saver was on. It was odd, since I'm not sure I've ever turned on battery saver, but I had been in my quick settings toggles earlier to turn on my phone's flashlight and assumed maybe I had accidentally turned it on.
I was wrong in assuming that. A couple of readers pointed out to us that their Essential and Pixel phones both had randomly turned on battery saver mode today. We then looked at reddit for both phones and yeah, there are threads with hundreds of comments from similar things happening to people.
Google has already acknowledged the situation at this thread, as has Essential here.
We aren't sure the problem, but many have noticed that their automatic switch for battery saver to come on changed from 15% to 99%. And that would sure cause battery saver to come on at all times. I do not have an automatic rule for mine set and it still came on by itself, so I'm not sure that's actually the issue.
Of course, having battery saver turn on by itself is worrisome. Battery saver "turns off some device features and restricts apps" in order to extend battery life. If that were to happen to your phone and you didn't notice for hours, there's no telling what you may have missed.
We'll update this post as Google figures it out.
Cheers Michael and Steve!
【Top 10 Malaysia & Singapore Most Beautiful Girls】Have you follow?